Tournament Results
Thank you to all who participated in the 2020 Salt Fork event! Looking forward to seeing you next at Houston Woods State Park in 2021. To view photos from this event and more, please visit us on facebook.
Our 2020 Champions, congratulations ladies!
Overall Tournament Champion: Denise Callahan (middle)
Senior Champion: Georgianne Koch (right), and
Super Senior Champion, Carol Mindell (left)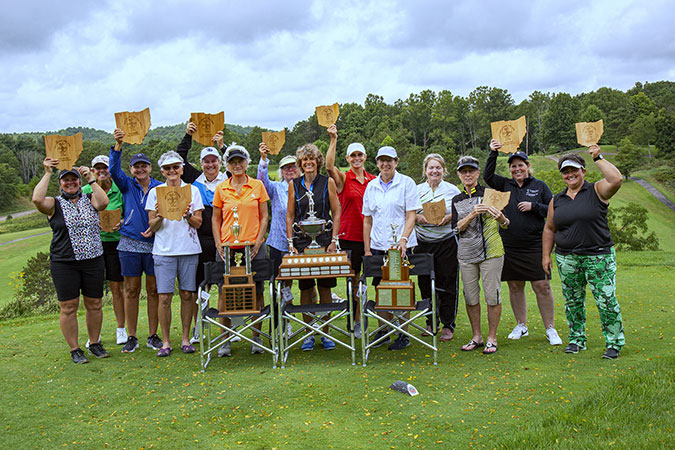 Flight Winners include first and second low gross, first and second low net. Congratulations ladies!!!